Watch Our Videos
We shall be releasing a series of 'webisodes' – 10-15min episodes covering various aspects of the trip and what we come across. Be sure to check them out and subscribe to our youtube channel in order to see the next one.
Follow Us
If you want to stay up to date, you can follow any (or all!) of our social media outlets. We shall be posting as often as phone coverage allows, including many photos and musings that may not make the final cut.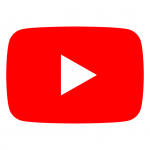 Share!
We really do appreciate any and all folks who have taken time out of their day to see what we are up to. Every like and comment increases traffic to our expedition, this has knock on effects of reaching more people and further increasing our message and leading us down a path of world domination. But what works even better than a like or comment? A share! The more far flung corner of the world the better. Tell your friends, tell your family, phone up your ex-girlfriend at 03:00am and tell her all about FFS. It's a great idea you should totally do it.